Job offer - 1912 SAP - Order to Cash Consultant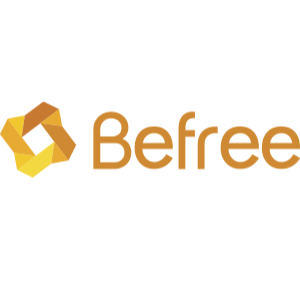 SAP - Order to Cash Consultant
Befree
Information
Spain - Barcelona
Posted On: 11/16/2023
Barcelona
Time of Spain
Availability to travel is not required
Years of experience required: 5
Languages
Required:
Nice to have:
SAP knowledge areas
Required:
SD - Sales and Distribution
MM - Materials Management
LE - Logistics Execution
Nice to have:
FI - Financial Accounting
ABAP
PO - Process Orchestration
Position description
Our client is a major player in the worldwide fashion and beauty industry. We have a wide portfolio of well-known luxury brands across fashion, fragrance, makeup, skincare, and wellness. Founded more than 100 years ago, the company is a family-owned company with a long-term commitment to our brands and stakeholders.
The Opportunity
We are looking for a SAP OTC Consultant to join an Information and Technology team.
What you´ll get to do
Manage internal client relationship:
• IT Order To Cash will usually be an experienced worker with technical expertise coupled with technical an understanding of business and management principles.
• Keep in touch with internal clients (OTC departments and FI as well) as to provide support and promote ideas for the improvement of the internal processes.
Project collaboration:
• Lead OTC projects regarding Customer Service processes.
• Ensure OTC integrations between DTC& Retail processes with their own planforms and SAP.
• Manage incidents / changes in Service Now:
• Control of all incidents in the own area, leading initiatives to maintain SLA according to department objectives.
• Participate in Service Desk changes in the own area to control priority aging and quality of them.
We´d love to meet you if you have
Experience:
Minimum of 5 years of expertise defining and delivering new IT tools to manage the following OTC processes with their SAP modules:
• Order Management.
• Credit Management.
• Order Fulfilment.
• Order Shipping.
• Customer Invoicing.
• Accounts Receivable.
• Payment Collections.
• Reporting and Data Management.
Education:
• Degree in Computer Science, Engineering or similar
Languages:
• Excellent level of English. Spanish is an asset.
Competencies:
• Desire to work in an Information Systems environment.
• Excellent communication (written and oral) and interpersonal skills.
• Excellent leadership and management skills.
Specific Knowledge required:
• Good Knowledge in SAP MM/SD/LE, from both functional and technical points of view. Considering SAP FI a plus.
• ABAP it's a must and SAP PO basic knowledge would be a plus.
Benefits of working with us
A few things you´ll love about us
• An entrepreneurial, creative, and welcoming work culture.
• A range of learning and development opportunities.
• An international company with plenty of opportunities to grow.
• A competitive compensation & benefits package.
Apply to this job offer in a single click by logging into your ZTalent account or registering
Or apply by providing your professional details