Job offer - 1907 SENIOR SAP CONSULTANT MM-IV VIM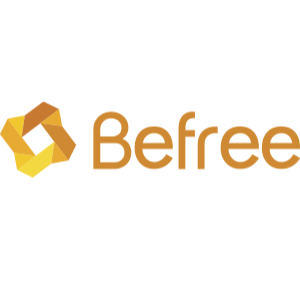 SENIOR SAP CONSULTANT MM-IV VIM
Befree
Information
100% remote project
Posted On: 11/16/2023
Munich
Time of Germany
Availability to travel is not required
Years of experience required: 5
SAP knowledge areas
Required:
FI - Financial Accounting
CO - Controlling
MM - Materials Management
S/4HANA
VIM - Vendor Invoice Management
Position description
We are looking for a Product Manager for SAP S/4 HANA Fashion Management solution within the Supplier Invoice Management domain, you will be responsible for enabling and guiding the design and development of integrated solutions that meet current and future business needs.
YOUR RESPONSIBILITIES
• As an Expert in Logistics Invoice Verification / Vendor Invoice Management for Direct Procurement, you will actively maintain recognized expert level knowledge and provide definitive advice.
• You will orchestrate the development and design of the roadmap to the current S/4 HANA Digital Core solution and subsequently supervise the delivery of the planned solutions in integration with any peripheral application systems.
Promoting process and solution standardization as best practice within the organization and support transformation of business units based on the target business model.
• Supporting external environment and assessment of emerging technologies to evaluate the potential impacts, threats and opportunities to the organization.
• You will contribute to the development of lean solution architecture, review and verify any software or data modelling design to ensure security and scalability is aligned with evolving IT governance standards.
• Managing stakeholders' expectations in terms of solution delivery, E2E process alignment and technology stack development to support business queries and solution continuous improvement.
• You are a natural people and resource manager – invested in recruiting processes, allocating resources and actively mentoring your team members.
YOUR QUALIFICATION
• You bring sound operational experience in SAP S/4 HANA MM-IV or VIM with in-depth knowledge in MM-FI/CO integration.
• Very strong understanding of tech & business processes in Direct/Indirect Procurement Suite integration to SAP S/4 HANA.
• Experience in system integration with sound understanding in EDI/ JSON:API technology.
• Experience in SAP Retail or Fashion solutions - previous project experience in retail, e-commerce or fashion industry is a plus.
• Proven functional consulting experience with process-oriented mindsets.
• You have experience in product-led driven solutioning environment.
• Excellent english communication skills and the ability to articulate ideas and opinions to stakeholders.
Location: Munich, Germany; Berlin, Germany; remote, Germany; remote, Spain; remote, Greece;
Benefits of working with us
BENEFITS
Become part of our success story and work in an innovative working environment.
Individual training for your personal development.
Find an environment where you feel comfortable and can develop fully.
Great employee discounts for your perfect style.
Stay fit and healthy with our corporate memberships at exclusive fitness and wellness clubs in Germany.
Attractive salary package and 30 days of vacation.
Highly motivated colleagues and a thorough induction phase.
Hybrid working gives you a high degree of flexibility.
Apply to this job offer in a single click by logging into your ZTalent account or registering
Or apply by providing your professional details