Job offer - 1578 Consultor/a SAP MM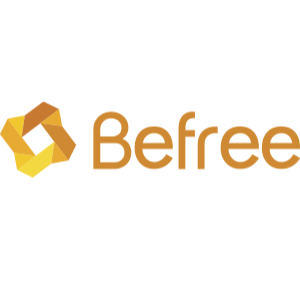 Consultor/a SAP MM
Befree
Information
100% remote project
Posted On: 7/18/2022
Madrid
Time of España
Availability to travel is not required
Years of experience required: 5
SAP knowledge areas
Required:
SD - Sales and Distribution
MM - Materials Management
Position description
Buscamos doce perfiles de Consultor/a SAP MM con 5 años de experiencia, para un proyecto de "Support and Maintenance APPS SAP 36 Meses".
Conocimientos imprescindibles:
SAP logistica (MM/SD) con Alto nivel de inglés para asistencia técnica en cliente internacional en Madrid Servicio de Soporte SAP (Mantenimiento + evolutivo a futuro) para 3 años extensible.
Unas 35 personas en el servicio (Ingles fluido obligatorio, FR un plus)
Es en remoto, pero parte del equipo debería tener posibilidad de acceder a sus oficinas de Madrid con facilidad.
Geografías a cubrir: France, United Kingdom, Switzerland, Italy, Germany, Austria, Croatia, Czech Republic, Hungary, Slovakia, Slovenia, Belgium, Poland, Spain, Azerbaijan, Bulgaria, Greece, Moldova, Romania, Russia, Serbia, Ukraine. Qatar, Lebanon, Morocco, Ivory Coast, South Africa, Uganda, Kenya, Egypt, Nigeria, Algeria, Iraq, Jordan, Tanzania, Zambia, Zimbabwe, Malawi, GCC, Cameroon, Guinea, Benin. 20.500 usuarios.
Un solo sistema SAP ECC6.
Planes de ir a HANA en los próximos años.
Conocimientos deseables:
ABAP
Responsabilidad y funciones:
Consultor MM/SD
Competencias y habilidades: Relación del cliente
Horario (guardias, turnos...) : Horario a cubrir de 7:00 horas a 19:00 horas de L a V.
Se espera que el proyecto se entregue en el modelo Offshore de la siguiente manera: Ubicación día Horarios de trabajo In situ (Madrid, España) Lunes a viernes 07:00 Hrs a 19:00 Hrs CET
Nota:
El calendario de vacaciones de España será seguido.
El Modelo de llamada para soporte de fin de semana y fuera del horario de oficina para tickets P1.
2. Se cubrirán los días festivos.
3. Se proporcionará soporte de escritorio durante los días festivos españoles para los módulos críticos.
In order to apply for this job offer, log in, register as an SAP professional or email us at info@ztalent.tech