Job offer - 1609 SAP O2C Project Manager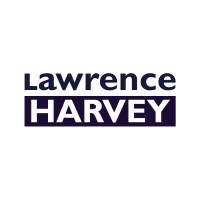 SAP O2C Project Manager
Lawrence Harvey
Information
100% remote project
Posted On: 8/5/2022
United Kingdom
Time of United Kingdom
Availability to travel is not required
Years of experience required: 7
SAP knowledge areas
Required:
Contract type & wage
Freelance - to negotiate




€600 - €700 per day
Position description
🔴Role: SAP Project Manager
🔴Location: Remote / Europe
🔴Contract length: Initial 6-12 months (project until 2024)
One of my global blue-chip clients are currently recruiting for a SAP Project Manager to join them as a long-term freelancer on an E2E SAP O2C implementation across 13 countries. This is a majority remote working role, with minimal travel to one of their offices across Europe, dependent on where the successful candidate is based.
Skills/experience required:
* Passionate and enthusiastic person to drive our business forward.
* Minimum of 7 years' experience in program management.
* Good knowledge and handling of project and program management methodology and techniques.
* Good understanding of the wider objectives of the program.
* Ability to work positively with the wide range of individuals involved in program management.
Strong leadership and management skills.
* Good knowledge of budgeting and resource allocation procedures.
* Ability to find innovative ways to resolve problems.
* Strong knowledge of SAP and other enabling technologies.
* Experience in implementing a SAP solution, ideally O2C.
* Fluent in English
In order to apply for this job offer, log in, register as an SAP professional or email us at info@ztalent.tech