Job offer - 1911 SAP Consolidation Consultant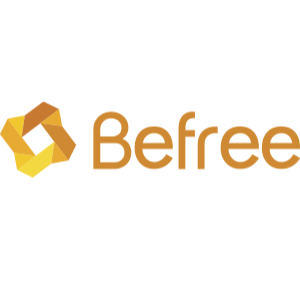 SAP Consolidation Consultant
Befree
Information
Spain - Barcelona
Posted On: 11/16/2023
Barcelona
Time of Spain
Availability to travel is not required
Years of experience required: 8
Languages
Required:
Nice to have:
SAP knowledge areas
Required:
BPC - Business Planning and Consolidation
Position description
Our client is a major player in the worldwide fashion and beauty industry. We have a wide portfolio of well-known luxury brands across fashion, fragrance, makeup, skincare, and wellness. Founded more than 100 years ago, the company is a family-owned company with a long-term commitment to our brands and stakeholders.
The Opportunity
We are looking for a SAP Consolidation Consultant to join our Information Technology team.
What you´ll get to do
Manage internal client relationship:
• IT SAP Group Reporting Consultant will usually be an experienced worker with technical expertise coupled with an understanding of business and management principles.
• Keep in touch with internal clients (Accounting, Treasury and Controlling departments and mainly Corporate Consolidation Direction) to provide support and promote ideas for the improvement of the internal processes.
Project collaboration:
• Manage the Central Finance requirements including all functionalities and areas involved in the Consolidation Process managed in Group Reporting, will also be the responsible for ensuring the accurate transfer of financial data from Central Finance to Group Reporting achieving the corporate compliance Legal & Managerial consolidation.
• Lead all Consolidation projects.
Manage incidents / changes in Service Desk:
• Control of all incidents in the own area, leading initiatives to maintain SLA according to department objectives.
• Participate in Service Desk changes in the own area to control priority aging and quality of them.
We´d love to meet you if you have
Experience:
• Minimum of 8 years of expertise defining and delivering new IT tools to manage the following processes:
• SAP Group Reporting is a MUST.
• SAP Central Finance.
• Other Consolidation tools (SAP BPC).
• SAP integrations from external systems
Education:
• Bachelor Degree.
Languages:
• Good level of English. Spanish is an asset.
Competencies:
• Desire to work in an Information Systems environment.
• Excellent communication (written and oral) and interpersonal skills.
• Excellent leadership and management skills.
Specific Knowledge required:
• Good Knowledge in SAP Group Reporting, considering BPC or other consolidation tools including functional and technical point of view.
A few things you´ll love about us:
• An entrepreneurial, creative, and welcoming work culture.
• A range of learning and development opportunities.
• An international company with plenty of opportunities to grow.
• A competitive compensation & benefits package.
Apply to this job offer in a single click by logging into your ZTalent account or registering
Or apply by providing your professional details