Job offer - 1909 Consultor/a SAP HCM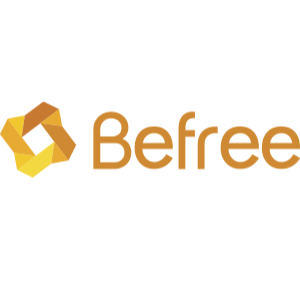 Consultor/a SAP HCM
Befree
Information
Spain - Barcelona - Terrassa
Hybrid
Posted On: 11/16/2023
Terrassa
Time of Cataluña
Availability to travel is not required
Years of experience required: 5
SAP knowledge areas
Required:
HCM(HR) - Human Capital Management
Position description
Para importante empresa del sector del Ocio & Entretenimiento donde se trabaja siempre con las últimas tecnologías y que te da libertad de gestión, buscamos un/a Consultor/a SAP HCM para sus oficinas de Cataluña.
El proyecto: Formarás parte del equipo corporativo de SAP y Aplicaciones Corporativas y gestionarás las necesidades de nuestro cliente interno ayudando así en su implantación, mantenimiento, posibles incidencias y requerimientos de negocio.
Qué harás con nosotros?
• Participarás en implantaciones de SAP.
• Tomarás requerimientos para las diferentes necesidades del área.
• Configurarás los procesos de negocio en estos módulos.
• Ayudarás en las pruebas para validar y proporcionar controles operativos para garantizar que se cumplan los requisitos solicitados.
• Realizarás el mantenimiento correctivo/evolutivo/legal de los aplicativos
• Generarás la documentación técnica.
¿Qué te hará triunfar en la posición?
• Te sentirás como en casa si eres una persona con orientación al cliente. ya que día a día estarás en contacto con nuestros partners de negocio.
• Que tengas una formación en informática y/o equivalente.
• Que aportes experiencia como Consultor SAP de los módulos SAP HCM (PT, PA).
• Que seas polivalente y puedas gestionar otras soluciones no SAP.
• Conocimientos generales de PD, OM, SSFF, CORNERSTONE.
• Que estés habituado trabajar en equipo.
Benefits of working with us
⌚Flexibilidad horaria
📅Política híbrida de teletrabajo: Nos gusta vernos en la oficina para compartir momentos entre nosotros, pero también nos gusta que puedas trabajar des de dónde quieras para conseguir ese buen equilibrio entre la vida laboral y la personal.
✈️Vacaciones flexibles
🤝 Bonus referral por referenciar a una persona que cumpla con el perfil que buscamos. ¡Tu recomendación es garantía extra de calidad!
💳 Paquete de retribución flexible con beneficios en tributación (tarjeta restaurante, seguro médico, bono transporte, formación o guardería)
📚 Formación continua con un amplio catálogo de cursos a tu alcance
✅ Programa de Becas para formarte en lo que quieras
🌱 Empresa comprometida socialmente a través de la ESG
🧘‍♀️ Programas de wellbeing: risoterapia, alimentación saludable, yoga, nordic walking…
🚴 Clubes deportivos : running club, bike club y pádel club dónde podrás competir en torneos internos y contra otras empresas.
Apply to this job offer in a single click by logging into your ZTalent account or registering
Or apply by providing your professional details