Job offer - 1915 SAP Inhouse Consultant - Quality Management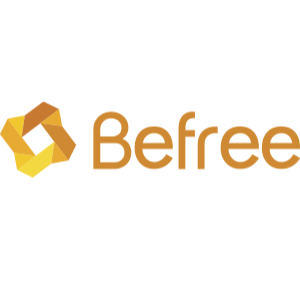 SAP Inhouse Consultant - Quality Management
Befree
Information
Spain - Madrid
Posted On: 11/16/2023
Madrid
Time of España
Availability to travel is not required
Years of experience required: 5
Languages
Required:
Nice to have:
SAP knowledge areas
Required:
Nice to have:
SD - Sales and Distribution
PP - Production Planning and Control
MM - Materials Management
S/4HANA
Position description
We are currently looking for a SAP Inhouse Consultant - Quality Manager (F/M) based in Madrid.
Within the Quality & Compliance Department, you will be responsible for optimizing processes in the area of quality management and drive innovation. The focus of your work will be on the operation, further development and implementation of IT solutions in the area of Quality Management and thus create the future with us.
What You Will Accomplish Together With Us:
• You are responsible for process consulting/support for our in-house customers in the area of quality management.
• You will work closely with the IT business partners and solution architects within the framework of the requirements analysis.
• You will be responsible for the analysis of technical questions and the derivation of corresponding solution concepts including their implementation on a global level.
• You will be responsible for the rollout and further development of the global template within SAP and Electronic Quality Management System (eQMS).
• You will be responsible for the coordination and management of external IT partners and service providers.
• You will be responsible for the management of projects and sub-projects in a national and international context from IT perspective.
• Carrying out tests, documentation and ensuring 2nd level support rounds off your area of responsibility.
What Will Convince Us
• You have a degree in a relevant field complemented by several years of professional experience as a consultant in the field of SAP quality management.
• S4 HANA implementation experience would be desirable.
• You have know-how in other quality management systems and processes (e.g. CAPA and deviation, calibration management, label management, FMEA, LIMS).
• Experience with related SAP modules (e.g. PP, MM, SD) is a plus
• You excel in consulting and project management skills in an international, multicultural environment.
• This is complemented by your high service-mindedness paired with result-oriented thinking and a strong assertiveness.
• Very good English skills round off your profile, German skills are a plus.
• Identification with our core values: Sustainability, Openness, Enjoyment, and the motivation to work in a fast-growing company
Benefits of working with us
• Opportunity for international career development: a global network offering seminars and training sessions, expert and manager career paths.
• Open and highly collaborative culture: mutual support within teams and working as equals, team spirit and international collaboration
• Work-life balance: Working from home at many sites
• Intelligent working environment: working in smart buildings with the latest technology and equipment
Apply to this job offer in a single click by logging into your ZTalent account or registering
Or apply by providing your professional details